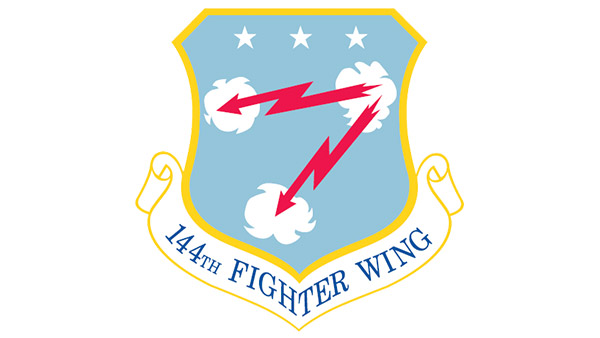 *The California Air National Guard in Fresno, the 144th Fighter Wing, has a long history and relationship with Ukraine.
Fresno Air Guard pilots have made many trips to Ukraine on goodwill missions to train Ukrainian flyers... and those pilots from Ukraine have traveled to Fresno to learn new modern methods and train with those who provide American Air Defense.
Professional and personal friendships have been made and there's great concern now for those friends as Russian President Putin puts a tighter grip on the region.
Unfortunately, the Fresno pilots and other Air Guard members can't talk about those friendships right now or the events in Ukraine.
I've learned the U.S. Government doesn't want members of the Air Guard Base in Fresno discussing anything regarding their friends, their training, or the recent events in Ukraine.
If permitted... the Fresno pilots could provide insight and understanding as well as a more human face to what's happening in a country that few of us know much about right now.
**Back to drawing board for Fresno's Jim Patterson and his fellow GOP members of the State Assembly... as they try to derail California's Bullet Train.
Patterson's bill that he says... protects state taxpayers from the obligation of paying billions of dollars in matching funds as required by the High Speed Rail Authority died a quick death this week in the Assembly Transportation Committee.
Patterson blames a majority of Democrats for voting it down.
***The June Primary in California will feature the first gubernatorial race under the state's new election format.
The top two vote getters move on the November General Election regardless of their party affiliation.
****No opponents in the June Primary for Fresno County Sheriff Margaret Mims, County Clerk Brandi Orth, and Auditor-Controller/Treasurer-Tax Collector Vicki Crow.
Fresno County voters will also notice for the first time... the ballot will include the elected job of Sheriff-Coroner.
Recently, in a controversial move, a majority of the Fresno County Supervisors voted to eliminate the separate Coroner's position and combine the responsibilities of the Sheriff and Coroner.
After serving in the position for the more than thirty years, Dr. David Hadden's name will not be on the ballot.