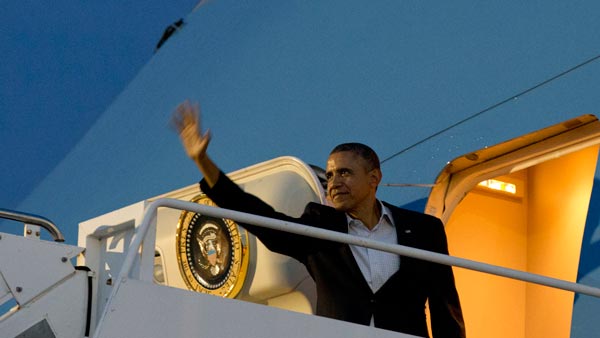 In less than four hours, the 44th President of the United States, Barack Obama, made his first and probably last trip to Central California on February 14th.
The Golden State's devastating drought and the economic fallout from it are what finally brought him here.
I covered the President's arrival and departure in Air Force One at Fresno Yosemite International Airport along with a small army of local, state, and national media members.
In case you missed it – here is the news conference the president held in Merced County:
Here are a few observations from that day:
• Valley growers wanted to hear two words from the President: "more water". Instead they got "climate change."
• Included in the Obama Administration's mega-millions drought action plan: reducing water usage at Federal facilities including a moratorium on water usage for new, non-essential landscaping.
• If the dust clouds whipped up by Marine One and other military aircraft on the Westside wasn't an obvious sign of the drought... maybe the Secret Service shedding their ties as quick as they could on a warm winter day in Fresno was.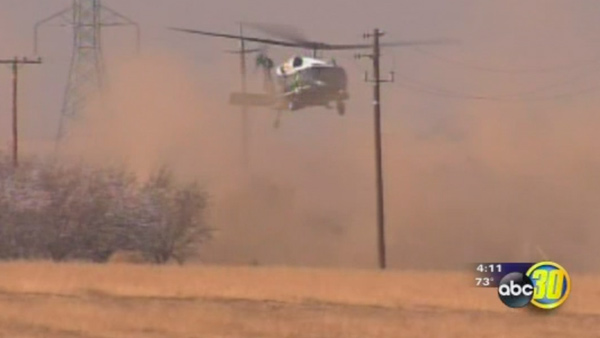 • Air Force One is probably one of the best known and impressive aircraft in the world and members of Fresno's safety forces took advantage of the photo opportunity while the President was out on the Westside... snapping lots of pictures in front of it.
• At least the always-available Congressman Jim Costa of Fresno wanted to talk about the drought and the President's visit. Senators Feinstein and Boxer stayed mum to the media about the drought, their relief bill for California, and their rare trip to the Valley.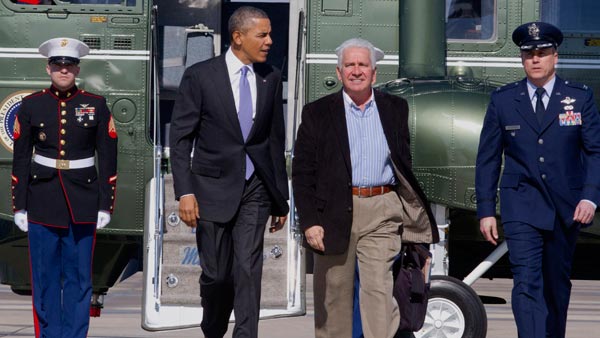 • First, Hanford Congressman David Valadao wasn't invited to the President's drought round table near Firebaugh. Then, when he tried to talk to the media camped out near Air Force One... he couldn't get past security.
• Fresno Mayor Ashley Swearengin got exactly 72 seconds greeting and talking with the Commander-in-Chief after he deplaned from Air Force One.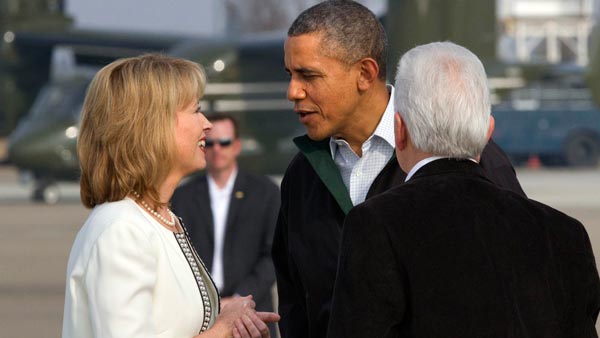 • According to the national media travel pool reporter from the Christian Science Monitor, the President was greeted on the tarmac by "Allison" Swearengin, Mayor of Fresno.
• With that giant Air Force transport/cargo plane parked at FYI... made you wonder if the President was being protected by Agents of S.H.I.E.L.D. instead of the Secret Service.
• In "TV Land", we call it a P-O-P... a proof of performance promotional video. Here's a video produced by the White House about the President's Valley visit:
• And here's the video produced by ABC30 about the President's Valley visit:
ABC30 | The President's Visit to the Central Valley from ABC30 Creative on Vimeo.