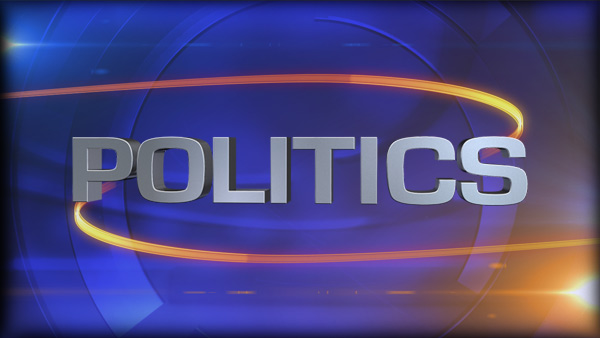 Blame it on the heat.
A sizzling summer seems to have melted the brains of some local, state, and national politicians.
As issues such as pension reform, immigration, national security, and water get bypassed, our lawmakers are busy introducing bills that make most of the American public just shake their collective heads in disbelief.
For example: California Legislators are debating the definition of a hot dog.
Assembly Bill 1252 regards retail food safety and the state's food codes.
Within this bill are these lines:
"Hot dog" means a whole, cured, cooked sausage that is skinless or stuffed in a casing, that may be known as a frankfurter, frank, furter, wiener, red hot, vienna, bologna, garlic bologna, or knockwurst, and that may be served in a bun or roll
Sorry, the bill makes no mention of mustard, ketchup, relish, onions or whatever else you may enjoy on your "dog".
The measure and the hot dog definition have something to do with health standards for street vendors in California, but you can't help but thinking it's mostly baloney.
The State Assembly has already approved AB 1252 and a Senate vote is pending.
Here's a link for more info:
On Capitol Hill, Congressional members are blasting off with their own summer shenanigans.
HR 2617 is the Apollo Lunar Landing Legacy Act.
The measure establishes a National Park on the Moon. Yes, THAT Moon.
The two members of Congress who pitched this plan claim their bill would mark the location of Apollo 11's Moon Landing as a National Historic Site.
The measure would "protect and preserve the Apollo lunar landing site and provide for greater recognition and public understanding of this singular achievement in American History".
The authors are afraid of commercial and foreign interests traveling to the Moon and setting up tourist traps around Neil Armstrong's footprints and other American space debris left at the lunar landing spot.
The bill... now in committee... may not be legal.
The Moon's surface doesn't belong to the U.S. or any other nation because of an international treaty.
So, don't pack up the family in the mini-van just yet for a 239,000 mile road trip.
Here's a link for more info:
Closer to home, the State Senate race between Andy Vidak and Leticia Perez has turned pungent.
The Lincoln Club of Fresno County which has endorsed Vidak, produced a local radio ad that announces "Leticia Perez has a case of bad gas"... followed by a sound effect that sounds like... well... someone passing gas.
That sound is repeated several times in the political spot.
Lincoln Club member, Tal Cloud, claims the ad is about Perez's connections to big oil and how Chevron is trying to buy the election.
Perez told Action News the ad was disrespectful and uncivil.
Folks on my Action News Facebook page called the commercial "clever" while others declared it "tacky and tasteless".
Cloud told Action News... a new radio ad doesn't include the sound effects.
As I write this blog, I'm aware I work in a "glass house" and the media is far from perfect.
Do I need to rehash a Bay Area TV station's reporting of the bogus cockpit crew names of Asiana Flight 214?
How did so many sets of eyes look at that list and bells and whistles not go off in their head?
Blame it on the heat.