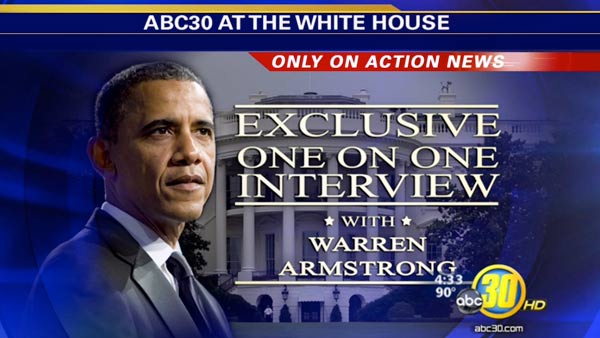 By the time many of you may read this... I'll be on my way to Washington, D.C. I'll be interviewing President Obama next week... an interview you will only see on ABC30 Action News and abc30.com. I plan to ask the President about key issues affecting Central California including agriculture, water, jobs and our struggling economy. My time with the President will be limited, so I hope to squeeze in as many topics as I can. My live reports from the White House begin Monday, June 11th on Action News Live at Five. Also, check back to the "Political Insider" for updated blogs regarding the trip and my interview with the President and other White House officials.
Now... a few thoughts regarding last Tuesday's Primary Election in California:
Fresno County had the worst voter turnout in the state at just under 17%
If Lance Armstrong (no relation btw) can't get a cigarette tax to fight cancer approved by voters... what does that say about Jerry Brown's tax hike measure on the November ballot?
Congressman Jeff Denham won more than 48% of the vote in the new District 10 race. Former Astronaut Jose Hernandez had nearly 29%... but who will all those Independents & Democrats who supported Chad Condit and two others vote for in November? This looks like a big money campaign.
Jim Costa could end up being the Valley's only Democratic Representative, but Republican Brian Whelan should give him a good fight.
Madera Dr. Loraine Goodwin is 0-3 in Congressional races and 0-1 in Supervisorial contests.
Assembly 23: The "JimBob" contest. Action News Political Analyst Tony Capozzi thinks this one could get "ugly" this fall.
"Pat the Pizza Maker" versus "Steve the Carpet Cleaner" in Fresno City Council District 2 for November... How will these two define and separate their campaigns?
Looks like the voting block on the Fresno County Board of Supervisors will shift to 4-1.
That's all for now... see you in D.C.!