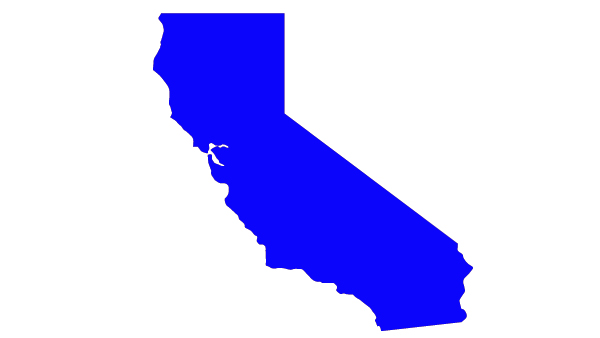 A new and exclusive Action News Poll conducted by Survey USA shows a clear majority of California voters want a second term for President Obama. Survey USA asked 1,575 registered voters this question: "In a General Election for President today, if the only two candidates on the ballot were Barack Obama and Mitt Romney, who would you vote for?"
The results: 57% to 36%...Obama over Romney with 7% undecided. If we break down this poll, we see the President wins all age and income groups, the majority of White, Black, Hispanic, and Asian voters, as well as those who say they've already voted in the primary. As expected, a big majority of Republicans and Democrats in the poll back their party's candidate, but those identifying themselves as Independents favor Obama 55% to 29% with 16% undecided. Tea Party members also support Romney 69% to 28% with only 3% undecided.
The race is closer here in the Central Valley. President Obama leads Governor Romney 50% to 42% with 7% undecided. However, the President has sizeable leads in the poll's other regions of the state.
The encouraging news in this poll for Mitt Romney is that he's closing the gap against his opponent. Take a look at the Survey USA tracking graph I've provided and you'll see that the President enjoyed his biggest lead over his Republican rival back in April. Romney has cut that lead now to ten points in one month and we still have more than five months to go before the November General Election. The numbers for both candidates also mean more trips to California to shake hands with big money donors to their individual campaigns.
The exclusive Action News Poll conducted by Survey USA has a margin of error of 2.5% and the data was collected from May 27th to May 29th.
Feinstein & Prop29
Survey USA also found that Senator Dianne Feinstein should have no problem advancing to the November General Election, but the pollsters say it's anyone's guess as to who her opponent will be. According to Survey USA... eight Feinstein opponents show up as a "blip" on the radar screen. Fifteen other opponents are not even considered a "blip".
Survey USA also questioned more than 1,232 likely and actual Primary voters for the Action News Poll about Proposition 29, the Tobacco Tax for Cancer Research Act... and it could go either way. Prop 29 has 42% support... compared to 38% opposed. The Survey USA pollsters say "that leaves 20% of primary voters still undecided and how those final votes are cast will determine the outcome".
The fate of Prop 29 is also in question here in the Central Valley. The majority of Primary voters are against it... 48% oppose 37% support... but another 15% say they're not certain how they will vote.