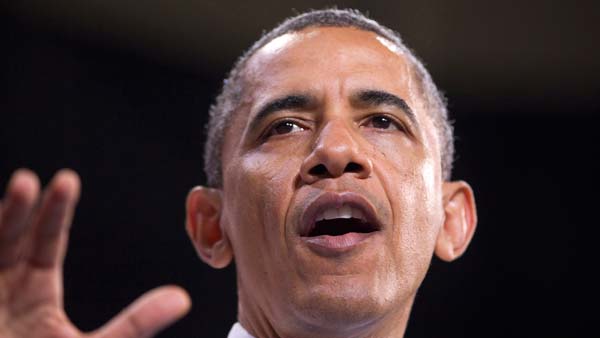 Voters in the Central Valley don't like the job President Obama is doing for the nation, but apparently their dislike of his job performance is not enough to bounce him from the Oval Office.
A new and exclusive Action News Poll conducted by SurveyUSA shows the Central Valley is the only region of California giving the President "thumbs down" on job performance. Survey USA asked 528 registered California voters this question: Do you approve of the job Barack Obama is doing as President?
The results: Approve 55% Disapprove 40%
Here's the result from Valley voters:
Approve 36% Disapprove 59%
This poll was conducted from April 20th to 22nd.
Now, let's back up one month and examine a previous Action News Poll also conducted by Survey USA. This time nearly 2000 registered state voters were asked: In a General Election for President, who you would vote for...Barack Obama or Mitt Romney?
Those voters responding in the Central Valley favored Obama over Romney... 55% to 37% with 8% undecided. In fact, the President beat every Republican candidate in the field at the time by at least 2 to 1.
This poll was taken when the GOP Presidential candidates were still taking shots at each other, but it is curious how a region where unemployment remains solidly in double digits and the economy is recovering at a snail's pace... believes the President deserves re-election... at least in this poll.
Please excuse the bouncing around, but back to that first "job performance" poll. The President gets low job marks from those identifying themselves as Republicans, Conservatives, and Tea Party members, however 40% of the Tea Party still approves of the President's efforts. Also, nearly two-thirds (62%) of Moderates... a swing election group... approve of Mr. Obama's job performance.