Two new polls offer two very different snapshots of what the nation's voters are thinking right now about November's Presidential Election.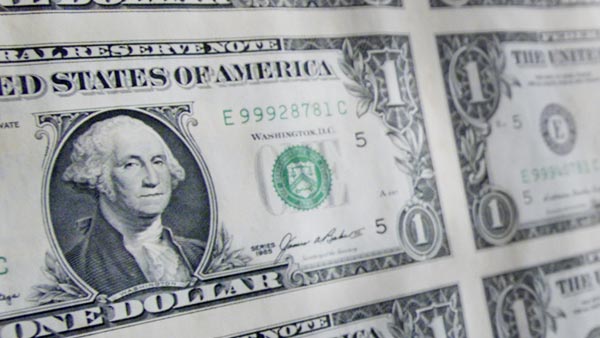 A new Gallup Poll has the eventual GOP Presidential nominee Mitt Romney edging President Obama 47% to 45%. 2% of those responding favored other candidates and 7% are undecided. The poll has a margin of error of 3 percentage points... making the race a statistical dead heat. Romney leads among the important Independent voters 45% to 39% with 12% undecided. More than 22-hundred registered voters were surveyed for this poll.
The numbers show a different story according to a new CNN/ORC poll. If the election were held today, President Obama would win with a 9 point victory. The President has 52% to Romney's 43%. In this poll... President Obama leads the former Massachusetts Governor with those Independent voters 48% to 43%. The CNN/ORC Poll questioned 910 registered voters.
Both of these polls were taken in the days just after Rick Santorum suspended his Presidential campaign.
California Senator Dianne Feinstein recently held a fundraiser in the Valley for her re-election campaign, but if the results of a new and exclusive Action News Poll foretell the future, she has nothing to worry about in November.
SurveyUSA conducted the poll and pollsters say none of Feinstein's 23 Primary opponents even register on the radar. The results of the Action News Poll show Feinstein with 51%. Two of her challengers are at 2%. 12 challengers are at 1% and 9 challengers are at 0%. 30% of likely Primary Election voters are undecided. Feinstein gets 45% here in the Central Valley.
Remember, the top two vote getters in the Primary... regardless of political party... advance to the General Election.
California Democrats think they can win the new 10th Congressional District and knock freshman GOP Congressman Jeff Denham out of office. The North Valley Congressman leads his opponent in fundraising so far, but the Associated Press reports his challenger is doing some impressive fundraising of his own. The AP reports Democrat and former Space Shuttle Astronaut Jose Hernandez has raised nearly $313,000 in the first quarter. With that kind of start, you can bet the DNC will pump big bucks into the Hernandez campaign.