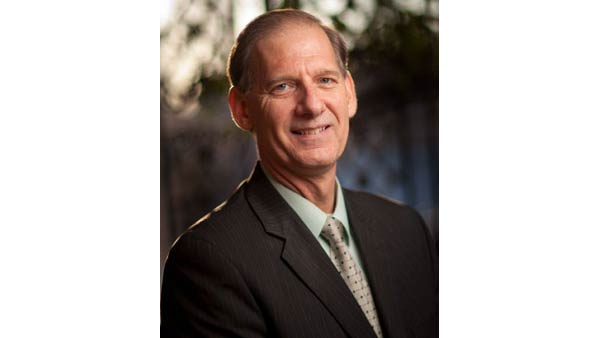 Does a prominent leader's endorsement of a political candidate sway your vote on Election Day?
Fresno City Council candidate Randall Reed is hoping it will benefit his campaign. I've learned Reed has won the endorsements of two of the Fresno area's most prominent and popular local leaders. Fresno Mayor Ashley Swearengin and Fresno County Schools Superintendent Larry Powell are now backing Reed's bid to win the District 2 City Council seat. Both Swearengin and Powell believe Reed has the experience and integrity needed to serve the District.
The endorsements are noteworthy, but not quite a surprise since Reed worked for both Swearengin and Powell at separate times handling media and communications. The endorsements may carry some political weight when you consider the District 2 contest. The race to replace Andreas Borgeas who's running for County Supervisor, is the most competitive contest in the City. Besides Reed, the contenders are small business owner and Tea Party member Steve Brandau, medical business manager Sue Saigal, food manufacturer and long-time District 2 resident Pat DiCicco, and small business owner Kelly Miller, who has also been a long time resident of the District. All of the candidates have strengths and you can expect all of them to win major endorsements.
Action News Political Analyst Tony Capozzi thinks the Reed endorsements by Powell and Swearengin could have an effect on the crowded District 2 campaign.
Capozzi says "If that candidate gets out and says 'I have these two powerful people behind me... looks good for my election'... that could help raise some money, but when you're in a pack of five people running for one spot... it's going to divide up the vote quite a bit. There's going to be a run-off, but those endorsements could make a big difference in terms of raising money and getting your name out there."
Capozzi also believes the impact of the endorsement depends on how you use it. He asks "Is the endorsement from the Mayor going to mean something? It may not...unless the Mayor is willing to get out and do something. Is the Mayor willing to put her name on TV, in radio ads and the newspapers? If she's willing to do that and work with the candidate... that endorsement may mean a lot. Just to say 'I've been endorsed' and not do anything with it... it won't have that much of an effect on the election."
Capozzi says a candidate must live up to that endorsement and be careful about what they say or how they campaign because it can impact the person who granted the endorsement. Capozzi adds... just as a candidate can benefit from an endorsement... their campaign can take a big hit if those endorsements are pulled back.