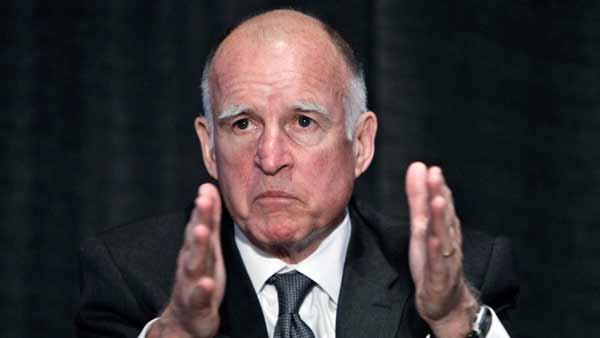 The kids are back in school and Labor Day Weekend is here... the unofficial send-off to summer despite the calendar and continuing hot temperatures in Central California. The weather has actually been mild this summer, but we stumbled through the season with high gas and food prices, a struggling economy, double-digit unemployment, the debt-ceiling crisis in D.C., the wars, fewer state services, and more. Not exactly "Fun, Fun, Fun" as the Beach Boys sang. California voters and residents are angry and they're ready to place the blame on politicians. That anger is reflected in several new and exclusive Action News Polls conducted by SurveyUSA.
After nine months in office, Governor Jerry Brown's approval rating continues to slide. The results of the most recent Action News Poll show Brown with an approval rating of 42% with 52% saying they disapprove of the job he's doing as Governor. Only 39% of Independents polled like what the Governor is doing while here in the Central Valley, his numbers are better: 46% approve, 50% disapprove.
At least Governor Brown can be thankful he's not in the State Legislature. Lawmakers in Sacramento remain very unpopular. Only 13% of respondents in the Action News Poll approve of the job they're doing ... 78% disapprove. Independents especially dislike the Legislature with a disapprove mark of 84%. The numbers read 11% approve, 82% disapprove here in the Central Valley, and a whopping 91% in the Inland Empire disapprove of the lawmakers' work.
Finally, California's two U.S. Senators are also taking their lumps in this new Action News Poll. Frustration with Washington politics as usual is taking a toll on the usually popular Diane Feinstein. SurveyUSA reports 42% approve, 50% disapprove of the job the Senator is doing. The numbers are closer here in the Valley: 45% approve, 48% disapprove. Senator Barbara Boxer keeps winning elections, but struggles in job approval. Her rating stands at 39% with 53% saying they disapprove. Her Central Valley rating is identical to the statewide numbers. If you click on the video player, you can watch how Senator Boxer answered a question about her poll numbers from Action News Anchor and North Valley Reporter Sara Sandrik, during Boxer's recent visit to U.C. Merced.