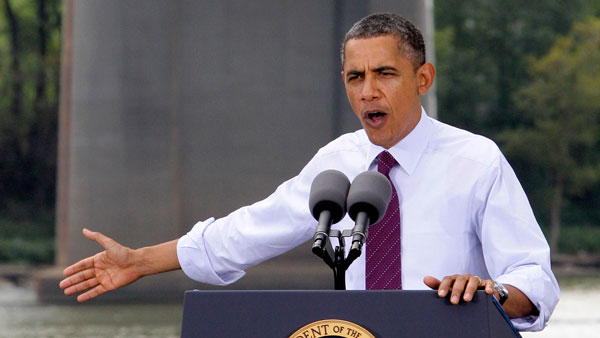 President Obama is facing a very real and growing dissatisfaction among residents of the Central Valley and most of California. According to a new and exclusive Action News Poll conducted by Survey USA, the President's approval rating stands at 43%... the same number as the previous poll in August. However, 52% of those responding now say they disapprove of the job Mr. Obama is doing as President. That number is only 1% greater than the August rating, but more respondents now have an opinion about the President's job performance. A growing number of women (51%) as well as Hispanic (57%) and Asian (48%) respondents are also unhappy with President Obama. Republicans surveyed in the poll are overwhelmingly (85%) disapproving of the President, but the number of Democrats giving the President low marks jumped from 27% last month... to 35% now... and his disapproval rating with Independents has grown to 54% as his approval mark with Independents shrunk to 33%.
One of the biggest shifts in the President's approval rating based on this new Action News Poll is here in the Central Valley. Last month, the President's approval rating stood at 45%, disapprove 52%. Now, his approval rating has tumbled to 30%... and those who said they disapprove of the President's job performance jumped to 68%. The only region in California giving President Obama "thumbs up" for his job performance is the Bay Area, where his approval rating has grown from 50% to 58% in the last month.
SurveyUSA questioned 600 adults for this Action News Poll conducted from September 16th-18th.