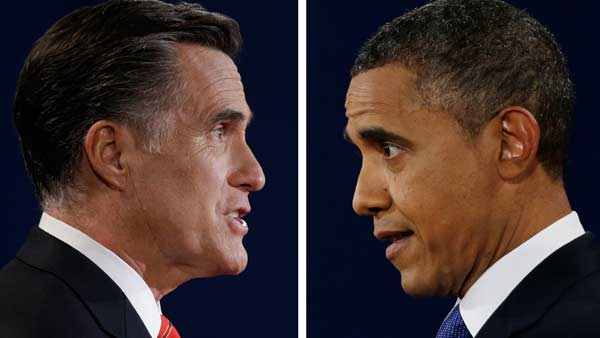 After a campaign season that seemed like it would never end.... Election Day is almost here. Everyone will be watching the big race for the White House, but here are a few candidates and issues you may want to keep your eye on as Action News reports the returns on Election Night.
21st U.S. House - The organization Crossroads GPS made a big media buy to run ads against Democrat John Hernandez. Republican Assemblyman David Valadao was thought to be the favorite in this race for this South Valley Congressional seat, but the Crossroads involvement makes you wonder if the results will be closer than imagined.
5th Senate District - This is the State Senate race in the North Valley between two members of the State Assembly, Republican Bill Berryhill and Democrat Cathleen Galgiani. According to a recent Associated Press report... this is one of the races Democrats really want to win in order to gain a super majority in the State Legislature. A super majority would let the Democrats approve tax policy, override the Governor's vetoes, and take other actions without any help from Republican lawmakers.
21st State Assembly -- Condit Country is what they used to call the North Valley Congressional District of former Representative Gary Condit. That was prior to the 9-11 terror attacks and the disappearance and murder of Washington intern Chandra Levy from Modesto. Well... the veteran politician is back... sort of. Condit's son-in-law, Adam Gray, is the Democrat running for this Assembly seat. Merced businessman and Air Force Veteran Jack Mobley is the Republican candidate. Condit has been spotted at political events supporting the man married to his daughter Cadee. Adding to this political brew... Gray is a former aide to Congressman Dennis Cardoza who was Condit's aide and friend until he ran for Condit's Congressional seat in the wake of the Chandra Levy story. This is an open seat because incumbent and Republican Bill Berryhill is running for State Senate... as previously noted.
Prop 30 - No matter the outcome of this proposition... look for California Republicans to hammer Governor Brown over his tax hike proposal when he's up for re-election in two years.
Fresno City Council Dist. 2 - Not only do Pat Di Cicco and Steve Brandau look alike... their positions on issues are nearly identical and both have major endorsements from well-known local leaders and community members. Brandau supporter Steve Wayte recently posted numbers from the candidates' latest campaign finance reports on our Action News Facebook page... and asked "Who's the real fiscal conservative?" The figures show Di Cicco with a campaign debt of $21,974... Brandau's campaign debt is $55.16. Di Cicco's name recognition will be tough to beat. He was the top vote-getter in the June Primary.
$350,753,758 - is a staggering amount and that's how much has been raised by campaign committees for the statewide propositions on the November ballot. Non-partisan political money tracker, MapLight, came up with that dollar amount by analyzing the information from the Secretary of State's Cal-Access. According to the MapLight analysis... Prop 30 & 32 have generated the most money with those opposed to Prop 32 (Paycheck Protection/Political Contributions) raising the most funds at more than $68-million. We'll find out if it was money well-spent.