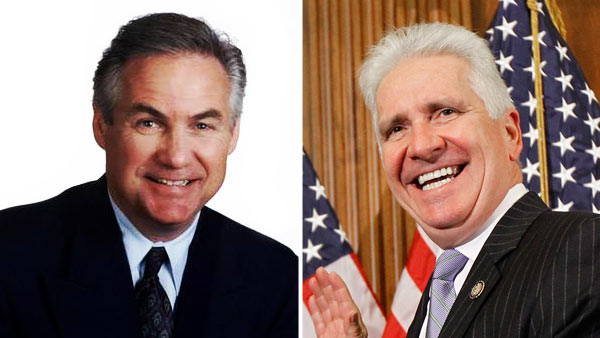 No third run for Congress for Jim Patterson. As I reported yesterday (2/21/12) on the ABC30 Facebook page, the former Fresno Mayor will not be a candidate for the new 16th Congressional District seat after having second thoughts about his initial decision against running. Back in November, Patterson called running in the new district against incumbent Jim Costa... a "fool's errand" and he felt the GOP had no "backbone" in supporting a candidate to go up against Costa. You can read more about Patterson's thoughts back in November at this link:
http://abc30.typepad.com/abc-30-blogs/2011/11/patterson-gop-no-backbone-to-beat-costa.html
In recent weeks, Patterson began questioning that decision made in the fall and he started re-crunching the numbers on what it would take both financially and statistically to beat Costa in the new district. In the end, family won out. Patterson told me putting his entire and extended family through another campaign and not spending time with his young grandchildren would be extremely difficult. He released this statement to Action News:
"Although my concern about the direction America is headed tells me to run, my heart tells me to honor my family, personal and professional responsibilities here at home. After a lot of thought, prayer and consultation, I have decided to follow my heart".
As for Costa, he's rested and ready to run. The four-term Congressman plans to formally announce his candidacy for re-election tomorrow (2/23) in Fresno on the steps of the Veteran's Memorial Auditorium. As expected, Costa is running in the new 16th Congressional District. Part of the district includes the region that Costa represented in the State Senate.
Costa faces Republicans Johnny Tacherra and Brian Whelan and Democrat Lorraine Goodwin in the June Primary Election.