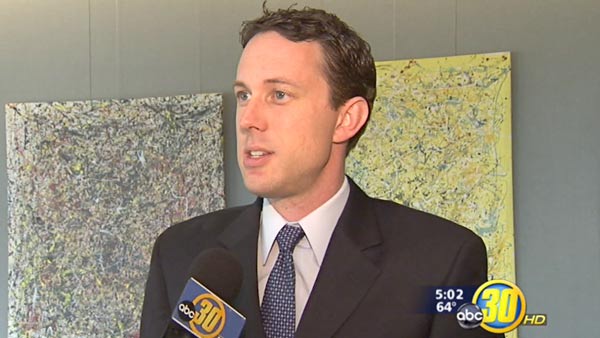 You can add Clint Olivier's name to the list of Republicans who considered, but now have decided against challenging Democrat Jim Costa in the new 16th Congressional District. The first term Fresno City Councilman has announced he's no longer thinking about making a run for Congress. Back in November, he formed an exploratory committee, hired a campaign consultant, and began lining up donors, but now Olivier says he's closing down the committee and will return unused funds to donors. Olivier was recently elected City Council President. Olivier is not doing media interviews regarding his withdrawal from the Congressional race, but he did make a statement in a news release.
Here's that full statement:
"After several weeks of serious consideration I have chosen not to run for the 16th Congressional District. This difficult decision was made after much prayer and contemplation. As we face the possibility of more painful cuts to city services this year, I feel the need to dedicate 100 percent of my time and effort to finding innovative ways to get the City of Fresno through this critical period. Doing so will leave me no time for a grueling congressional campaign. My wife Alisha and I would like to thank the wonderful Central Valley families we met during this process for their kindness and generosity."
Olivier joins former Fresno Mayor Jim Patterson, Merced County Sheriff Mark Pazin, Fresno Councilman Larry Westerlund, Clovis businessman Case Lawrence, and several others who considered taking on the incumbent Costa, but then had a change of heart. I've learned that Andy Vidak of Hanford, who gave Costa his toughest challenge yet in 2010, has also decided not to run again for Congress in the 16th. As of this writing... the GOP candidates are Fresno attorney Brian Whelan and dairy farmer Johnny Tacherra.