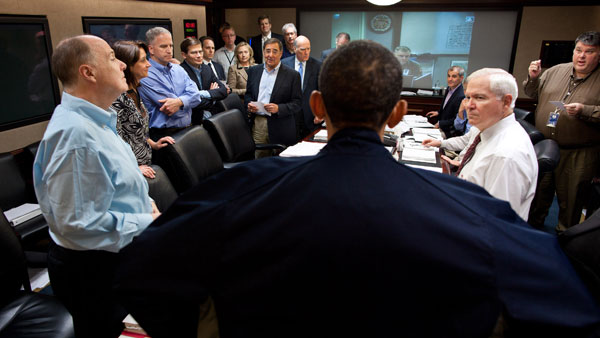 President Barack Obama's approval rating is back in positive territory in the Golden State. According to a new Action News Poll conducted by SurveyUSA... 56% of respondents "approve" of the job Obama is doing as President. 40% "disapprove" and 4% are "Not Sure". That's a big turnaround for the President and recent events are responsible.
SurveyUSA had this to say about the poll: "After releasing his birth certificate and killing Osama Bin Laden, President Barack Obama's job approval in California leapt in SurveyUSA tracking from Minus 4 a month ago to Plus 16 today, a 20-point swing."
This is the 29th tracking poll SurveyUSA has done in California for ABC30 Action News. Pollsters say the President has had a negative job approval in just 3 of those 29 months including April 2011... when just 46% of California adults approved of his job performance while 50% disapproved.
The President realized a big gain among those respondents who consider themselves "Independents". At 55%, SurveyUSA says this is the highest Obama's approval rating has been in 21 months, since September 2009. Democrats (79%) strongly back the President, while only 20% of Republicans in the poll give him a favorable approval rating. As for Gender, a majority of both men (51%) and women (60%) also approve of the President's job performance.
Poll takers also point out a 41 point surge for the President here in the Central Valley and say among Central Valley residents, this is the highest Mr. Obama's approval rating has been in 2 years. SurveyUSA collected the data from May 14th-16th and questioned 600 adults.
Good numbers for the President now, but as Fresno Political Analyst Don Larson has repeated for decades... people vote their pocketbooks or wallets. The state of the economy in the fall of 2012 may well determine the fate of a second term in the White House for Barack Obama.